Black women; lifestyle; Maya Angelou; Pride Magazine
So Choice FM (owned by Global) has gone from our sound waves and apparently some people are upset about this. So upset The Voice newspaper has understandably put it on the front page this week.
You'll know if you read my tweets that I didn't like Choice. I didn't see the point of a radio station that played music unfit for my six year olds ears at 4 pm in the afternoon. And I had a major problem with a female presenter suggesting "any girl wearing a bikini or tight dress needs to tweet a picture of themselves to Wretch32 right now". Please, she didn't need to be on the radio chatting nonsense she needed to be home reading Maya Angelou.
Some listeners have complained to
Ofcom
about
Global Radio
group closing Choice.

So lets look at Global - a privately run company that has shareholders. They broadcast Heart, Capital, Classic FM, Xfm, Gold and LBC and they do what they do very very well. Making money through radio advertisements and partnerships is not easy. You are dependent on your listeners engaging with your advertisers and you have to provide your listeners with good content.
So if some listeners of Choice are switching off because the music is past the watershed and the presenters are less than self aware what to do? Flog a dead horse because some people won't like it or scrap it and focus on what is working well? I know which I would do.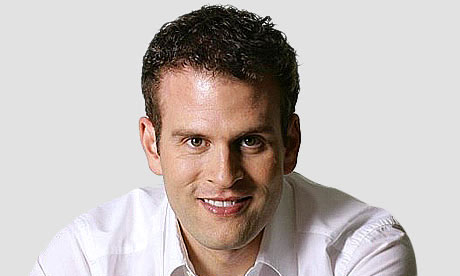 Ashley Tabor via The Guardian
What many ex Choice listeners probably don't know is that Ashley Tabor, the under 40, owner of Global left school at 16 to yep, work in radio. He then launched a talent agency which discovered Corinne Bailey Rae.
He did a stint in bookmaking too.
So I think we can safely assume that Ashley knows his music, is not afraid of risk and knows how to make money. I hope The Voice told its readers that complaining to Ofcom was futile; there will be a polite response and not much more as Global is a private company, they can buy, sell and close what they like so long as they follow the rules of making people redundant. The advertising revenues at Choice have been dropping year on year - what's a millionaire to do?
Now I don't know Ashley Tabor, he could walk past me in Leicester Square and I would have no idea a man worth zillions had just done so. But I do respect what he has achieved and personally I think getting rid of Choice was a brave but the right thing to do.
I do of course recognise the want / need for a radio station that plays music representative of society, my expectation would be to push harder for the BBC to do this - they after all are funded by the tax payer, you and me, and therefore are far more likely to, eventually, give the people what they want.
What am I listening to? I like to think of myself as an honorary New York City girl so I get my kicks from
Hot97FM
- they even market themselves as a station for adult listeners so I know the kid can't listen to it - simples.