cheap Christmas presents; presents for girls; babysitting voucher; first class flights; etsy; laduree; sugar syrup recipe;
Cheap presents your friends will love. Really!!
If like me you all your friends have everything they need part from first class flights to Honolulu and a chauffeur driven car then you'll be wondering what on earth to gift them for Christmas without breaking the bank. I have had a bit of a think about this and come up with five thoughtful ideas - I've tested them out on the girlfriends and they all agree these would make great gifts.
1. A babysitting voucher - the benefits are obvious. craftjenny.com even has some free ones to download, just in-case you don't have time to design one yourself and these fun designs by bononbazar
are the coolest babysitting vouchers I found on Esty.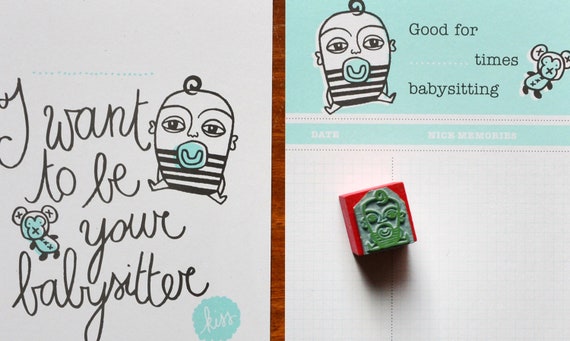 2. A great picture of a fun time together printed off your phone and into a frame.
My lovely friends gave me such a fabulous hen party but none of the pictures are displayed in my home but do appear to be all over Facebook!
3. A bottle of wine and a date made to drink it together. And yes this can even be one that currently lives in your kitchen.
4. One beautiful Laduree macaroon - one is enough, ok six are better, but either way they are perfect!
5. Home made sugar syrup for cocktails - who remembers to make this until you are opening a bottle of vodka! But hmmm and what could be simpler. Save some water bottles, or buy some from Ikea and a few bags of sugar and your done. Here is the recipe.
Ingredients:
2 parts sugar to 1 part water.
Preparation:
Bring the water to a boil.

Dissolve the sugar into the boiling water, stirring constantly.

Once the sugar is dissolved completely, remove the pan from the heat.

(Note: Do not allow the syrup to boil for too long or the syrup will be too thick.)

Allow to cool completely and thicken, then bottle.
To prolong the shelf life
of your simple syrup, add a little vodka - around a tablespoon, depending on how large the batch of syrup is.
Secret tip, r
eplacing white sugar with demerara sugar is a lovely alternative because it adds a richer sugar flavor. The drawback to using light brown sugar is that it will alter the color of cocktails and while the difference is noticeable, the taste makes up for it. Courtney, t
he Blond Gourmand
has some great
recipes, I've been checking out her blog for a while and err collecting ingredients and a drinks trolley.
I am sure like me you would rather receive a thoughtful cheap gift this Christmas than something expensive that you don't actually want or need. So long as the gift comes with love, happy holidays will reign.