I was lucky enough to go to Paris a couple of weekends before Christmas. It was freezing. I wore by massive fux-fur coat, brought Christmas gifts for others and maybe a few too many for myself and I became re-acquainted with Martini Bianco.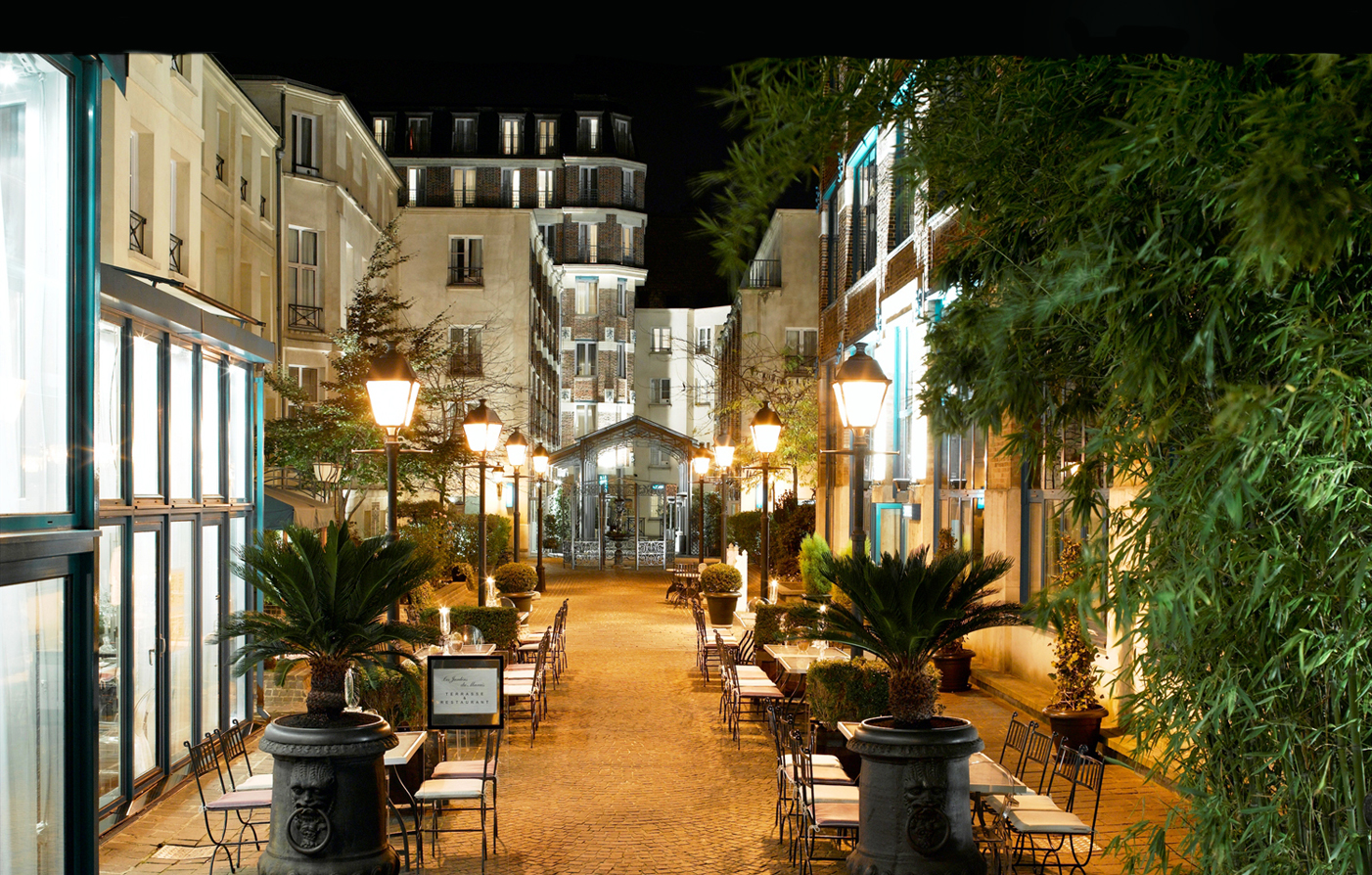 Thanks to Les Jardins du Marais for the photo.
We stayed at Les Jardins du Marais which is close to the Le Musee Picasso Paris (Picasso Museum). We were lucky enough to get a great Black Friday Special on the room booking. I thought the hotel was great value and if you book online you also get breakfast included. For us lazy birds this was an added bonus and by French standards the breakfast was a feast. The hotel is made up of lots of small buildings centered around a courtyard which is super pretty at night. Double bonus the hotel is right around the corner from the Metro.
My pre Christmas trip to Paris is becoming a bit of an annual tradition with a dear girlfriend. We start planning our trip around August or when we get an email notification of a
EuroStar
sale. Even though it is only one night away we always have an absolute blast eating, drinking coffee, maybe enjoying a few cocktails and just watching the world go by. The older I get I really appreciate spending time with friends with no compromise or complications.
My weekend in pictures......